PROPERTY MARKETING

Selling a property with St. James Sporting Properties takes traditional marketing to the next level. We have implemented a multi-faceted marketing program that maximizes the exposure of your property to prospective purchasers across the globe!
BROCHURES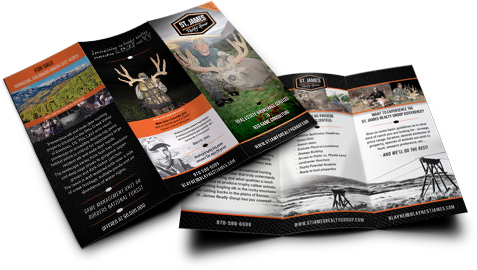 ADVERTISING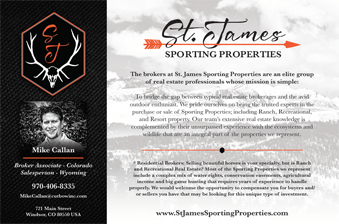 TRADESHOWS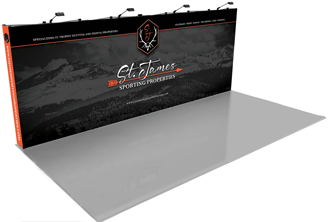 We'll show our buyers exactly how unique your property is with aerial drone imagery, custom map generation and professional graphic design. Selling a ranch? The use of HD video and trail camera footage to showcase the wildlife on your property is a must – and our experienced brokers know how to make it happen!
St. James Sporting Properties will advertise your property everywhere you'd want it to be seen. We maintain an active presence at trade shows like the Western Hunting Expo, Rocky Mountain Elk Foundation, International Sportsmen's Expo and the world-famous Dallas Safari Club. Having a strong internet presence isn't enough to showcase sporting properties to the right buyers. We firmly believe this "boots on the ground" approach is critical to effectively selling recreational sporting properties!
Your property will be seen by buyers on the nation's top real estate websites including The Land Report, Open Fences, Lands of America and Landwatch, as well as hundreds of additional real estate specific websites. We also send direct mail and email campaigns to targeted audiences. Social media and YouTube go without saying. We advertise in national and regional publications, as well as our own St. James Sporting Properties Magazine.
DOWNLOAD OUR FULL COLOR MAGAZINE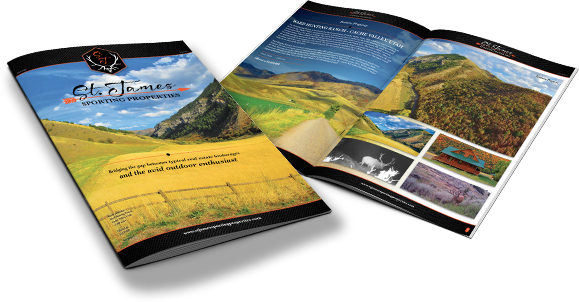 St. James Sporting Properties has the power, experience and marketing program to break through the noise and clutter,thus getting your property seen by the people who want to buy it most.
CONTACT US TODAY TO DISCUSS THE BEST MARKETING STRATEGY FOR YOUR REAL ESTATE GOALS!